Women Connect
Healthy Living. Impactful Giving.
Meet Members of Our Women Connect Community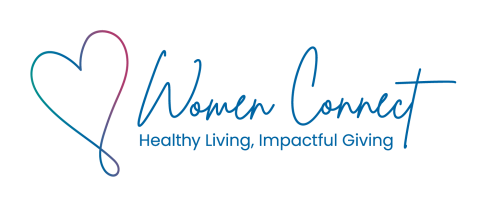 Get to Know a Member of Our Women Connect Community
A key part of Women Connect is building a community — a place where we can share stories, draw strength from and be inspired by each other.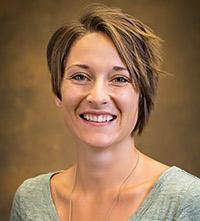 Kiley Petersmith, DNP, RN, is just one member of this growing community.
Kiley serves as Director of Community Engagement at Nebraska Methodist College. Passionate about community health and health care access, she is always quick to say "yes" when we need a hand organizing Women Connect flu shot clinics or blood glucose testing. 
We're excited for you to get to know more about Kiley as a mother and professional, and the important role she plays in keeping our community healthy. 
What do you find most rewarding about your work at Nebraska Methodist College?
"Relationships: creating community, collaborating with advocates across our city to improve health, and guiding students to understand the importance of meeting people where they are on their health journey."
What's life like for you when you're not at work?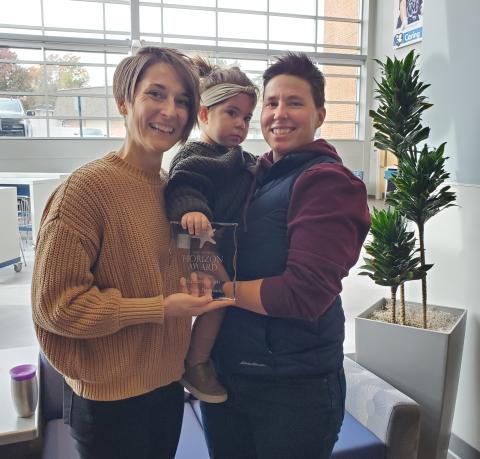 "When not at work, I spend a majority of my time with my wife and 3-year-old daughter. We live on a small homestead in Logan, IA, with two dogs, two rabbits, and 14 chickens. We love spending time outside, sports, travel, art/theatre, working toward a self-sustaining farm, and taking our small efforts to leave a positive imprint on our world."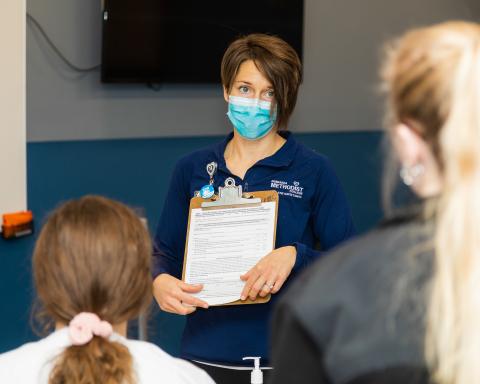 You've been an incredible supporter of Women Connect, organizing everything from flu shots to blood glucose screenings. What drives your enthusiasm for being involved?
"Empathy and relator are my two largest strengths. Working with our community, I really develop a deep relationship with others and learn about life experiences different from my own. I sincerely care about others and do what I can to meet the health and social-related needs of those around me. The compassion, unity, and small changes that develop by working with others push me to want to do more." 
What are some small ways you try to incorporate 'healthy living' into your life?
"Exercise (outdoor hikes, yoga, and bike riding), daily meditation, spending time outdoors and gardening, intentionally buying toxin-free products for our home, laughing and loving on my daughter, home-cooked meals from scratch, and reducing waste." 
What's an experience you're really looking forward to this fall?
"Fall is my favorite season, mostly because it symbolizes mindfulness and consciousness for me — a reminder to enjoy the fruits of our labor, be grateful for the seasons, and slow down and enjoy the beauty that surrounds us. Fall is a time when we stay up late outside, enjoy cool morning walks with the sunrise, and harvest hearty foods. And we can't forget pumpkin patches and Husker football/volleyball."
Fun Fact: Kiley and her wife, Amanda, recently joined efforts with a few childhood friends to open a 90s-themed sports bar/restaurant in Blackstone called First Round.