For All Women: A Campaign to Grow Methodist Women's Hospital
Together, we can strengthen health care For All Women in our region.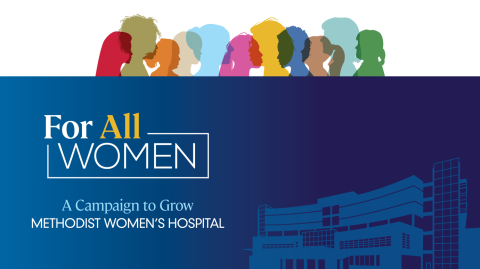 Every 

woman

deserves individualized, compassionate health care throughout her lifetime. 
To increase access at every stage – from adolescence through pregnancy, midlife and beyond

 

–

we have to grow too.
Serving More | An Urgent Need for Additional Space
Patients throughout a five-state region count on Methodist Women's Hospital. We are leading the way as the only hospital of its kind in Omaha and the state of Nebraska dedicated to women's health.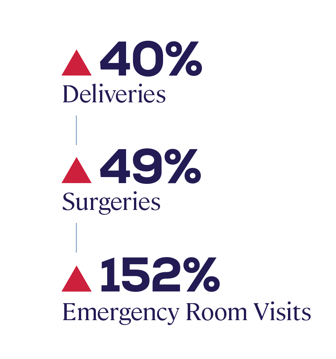 Driving the Demand for Expansion
More women depend on Methodist Women's Hospital for their continuum of care.

More families start here: high-risk pregnancy, labor & delivery, neonatal intensive care.

More surgical services improve the lives of women: general, reconstructive and GYN surgery, including da Vinci Robot-assisted procedures.

More options for comprehensive, innovative breast and breast cancer care.
The Plan | Meet a Growing Need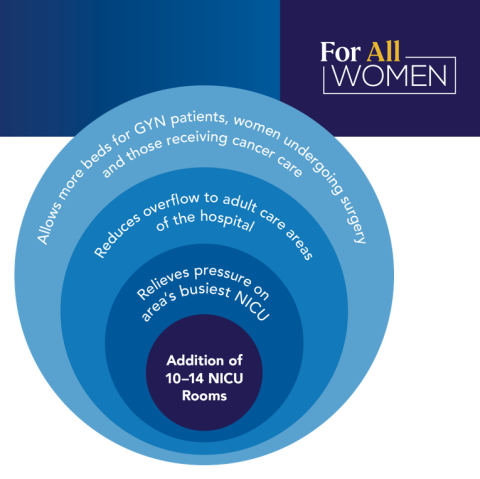 Together

, we will create more space to help ensure

every woman

who wants medical and surgical care at Methodist Women's Hospital can receive it.     
Beyond Expansion | Enhanced Care for All Women
New technology, including a virtual NICU care platform. Read more.
Increase medical education and training to meet a growing gap in specialized medical care for women in smaller communities. Read more.
Enhanced support for underserved patients at the bedside and beyond. Read more.
Total Cost: 
$16.3 million 
---
Brett and Mallory Callahan know, firsthand, how important it is for Methodist Women's Hospital to grow. It's been a big part of their family's story. 
---
Since 2010, a Regional Center of Excellence in Women's Health
From the young adult choosing her doctor to the woman overcoming cancer to the couple with a baby born earlier than expected, we are dedicated to being there – every step, every stage: care throughout a lifetime.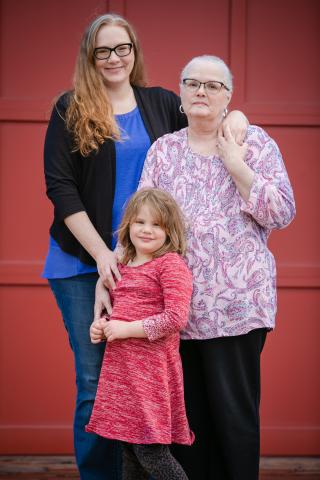 With your support, we will increase access to serve more patients, invest in new technology and expand vital programs, ensuring more hope and healing For All Women.
To discuss your gift, please contact us at 

(402) 354-4825

.