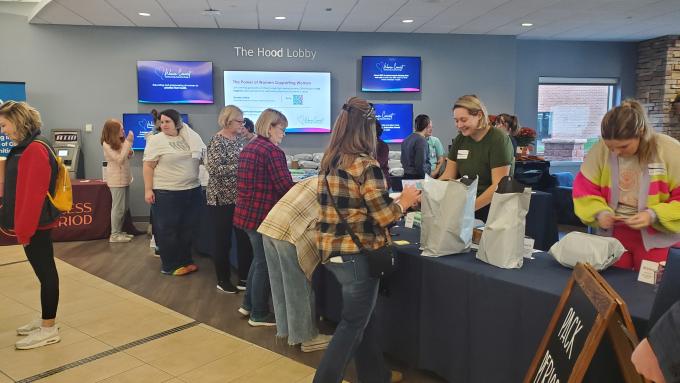 Women Connect: Comfy, Casual and Impactful
Thank you to everyone who brought their mothers, daughters, friends – and questions – to our fall Women Connect event.
Not only did we receive expert insights into the different stages of a woman's life – puberty through menopause – we packed 150 kits to help fight period poverty in our communities.
A special thanks to KMTV for helping raise awareness about our two-part mission: healthy living and impactful giving.
Watch the Report