Gratitude for Methodist Mobile 3D Mammography
"We absolutely love it when the Methodist team comes to the Latino Center." - Maria Valadez, Latino Center of the Midlands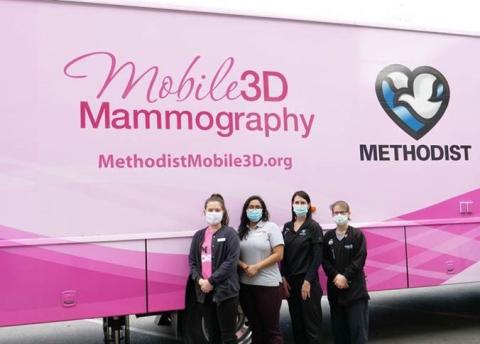 Because of Our Donors, More Women Receive Mammograms.
Your generous support of Methodist Mobile 3D Mammography helped bring the pink coach to Latino Center of the Midlands in November. Two visits resulted in 40 women receiving mammograms – women who, otherwise, could have gone unscreened. 
Here's a sampling of the gratitude:
"Thank you very much for allowing me to be part of this medical exam. You all did an excellent job." - Alma
"I have not received a mammogram in several years. My daughter convinced me to come and the Methodist team made me laugh and feel welcomed. I thank you all for providing this important service to the community." - María
"We absolutely love it when the Methodist team comes to the Latino Center. They are extremely knowledgeable, engaging and welcoming. Time and time again, we have heard from our community members that they love to get their mammograms with us as it's more convenient and the Methodist ladies make it easy and fun." - Maria Valadez, Latino Center of the Midlands
Time, convenience, cost and transportation are universal barriers that can delay or discourage life-saving mammogram screenings. Methodist Mobile 3D Mammography, with support from our Foundation donors, removes those barriers and makes it easier for busy women of all races, ethnicities and socio-economic backgrounds to prioritize their own health care. 
Learn more about Methodist Mobile 3D Mammography.

Together, we can break down barriers that prevent uninsured women from receiving mammograms. Join the Methodist Mobile Mammography Screen Team! Visit methodisthospitalfoundation.org/screenteam for more information.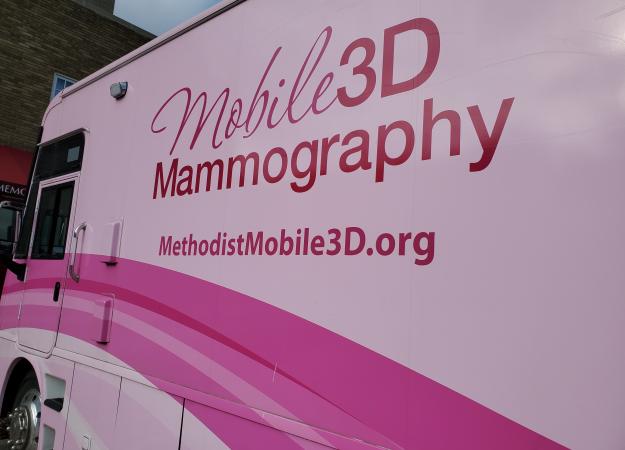 Host the area's first and only 3-D mobile mammography coach!
Now your organization can enhance its wellness program by bringing Methodist Health System's fully accredited Mobile 3-D Mammography coach directly to your employees.
This convenient, on-site breast screening service encourages busy employees to take the time to be screened and demonstrates corporate commitment to employees' health.
Mobile mammography is treated as any other 3-D mammogram appointment and is a covered benefit by most insurance companies.
Schedule a Visit to Your Organization