Women Connect
Healthy Living. Impactful Giving.
Meet Members of Our Women Connect Community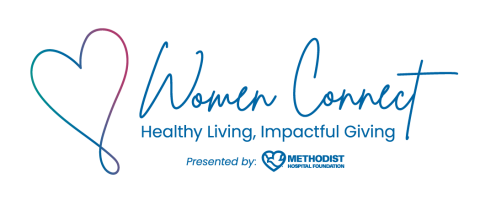 Get to Know a Member of Our Women Connect Community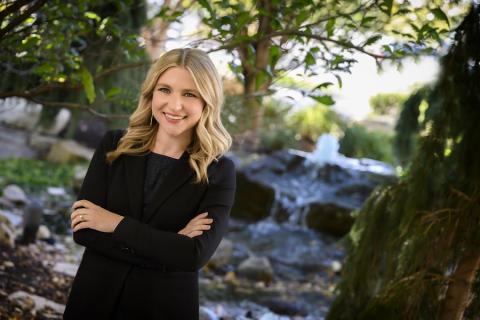 A big part of Women Connect is building a community – a place where we can share stories, draw strength from and be inspired by each other.
Courtney Gatzemeyer is just one member of this growing community.
Not only is she our Women Connect coordinator, Courtney is also a mother of two daughters, a black belt in karate, and a huge fan of Pam Beesley and the rest of 'The Office.' 
Give us a little snapshot – what's life like for you at home?
Our home life is pretty chaotic but full of so much love. My husband, Jace, and I have been together since college. We have two daughters: Hadley who is 5 and Harlyn who is 2. They are both fiercely independent and outrageously cute. We also have a golden retriever puppy named Lucy and a cat named Aubree. There are a lot of family dance parties, and we occasionally overdo it on the ice cream sundaes. I wouldn't change a single thing. 
What do you find most rewarding about your involvement with Methodist Hospital Foundation and Women Connect?
The people and the impact. I think about the women we're serving – those who attend our events and the women impacted by their giving. More than a dozen women received free mammograms at Latino Center of the Midlands because we supported them – and that's just the beginning.
Beyond that, I love partnering with our steering committee – all of the different women who are so willing to step forward, share their ideas and feelings, and believe in this program. I've also been able to collaborate with my Foundation colleagues and health system partners to create something completely new. That's really meaningful and incredible. 
Moving forward, we're going to have so many more opportunities to reach into the community and make a difference for women who want to prioritize their health.
You're in your 30s. Healthwise, what are you planning to stop, start and continue in 2023?
Start: Exercising. Groundbreaking New Year's resolution, right? This might not be the most popular opinion, but I truly love exercising. I used to be great at keeping up with it, too. And then I had kids… It has been a little over five years, and I have yet to find a routine that I can maintain with our chaotic and ever-changing schedule. My goal is to exercise 3 times per week in some capacity. 
Stop: Mindless Scrolling. Does anyone else spend way too much time on their cell phone? I am totally guilty of this – especially the mindless scrolling on Instagram. It is like I don't even think about it. I have a free moment, and I immediately reach for my phone without thinking. Instead, I want to focus on being more present and more intentional when I do need to check my phone.
Continue: Therapy. A few years ago, I started seeing a therapist on a regular basis. It has been one of the most transformational decisions I have ever made. It is such a privilege to have time built into my schedule for self-reflection and personal growth, and to process the many challenges that come with being human. I would not be where I am today without the work I've put into my mental health journey and the support I've received along the way.
What's a trip or experience you have planned for the New Year? 
Taylor Swift! I was one of the fortunate fans who secured tickets to see Taylor Swift in Kansas City this July. My daughter, Hadley, and I absolutely love her music, and this will be Hadley's very first concert! I'm looking forward to having a special weekend away – just the two of us. We also have a few other fun things planned like a visit to Science City at Union Station. We are "ready for it!"
Tell us about the last book you read. 
The Office BFFs by Jenna Fischer and Angela Kinsey. I am a huge fan of the TV show and the Office Ladies podcast. The Office BFFs only deepened my love for the employees of Dunder Mifflin. Jenna and Angela shared so many personal stories of their experiences on set and included photos and interviews with other cast members as well. There is something really special about learning that a show you love is just as awesome behind the scenes as it is on screen.