Caring Cradle Donation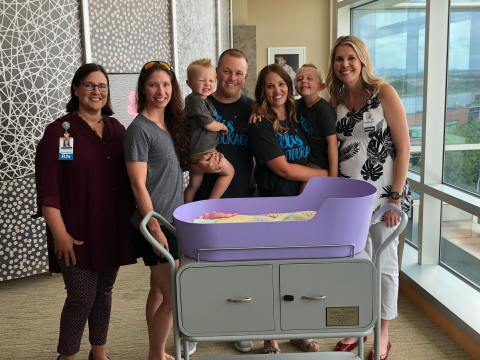 A generous donation from Dani & Marcus Anderson was made in memory of their son, Ellis.  Through a GoFundMe page, the Andersons raised more than $5,000 to purchase a Caring Cradle at Methodist Women's Hospital.
The Caring Cradle is a device that cools and offers a more dignified, comfortable way for parents and families to spend time with a baby who has passed away. By cooling the precious body of a baby, the natural changes that occur in death are slowed.
We are grateful for this donation that will give families additional time to create memories as they say goodbye to their baby.