How You Can Help
Your support matters. You can help ensure that our legacy of caring continues.
Your gifts to Methodist Hospital Foundation directly touch more than 40,000 lives each year.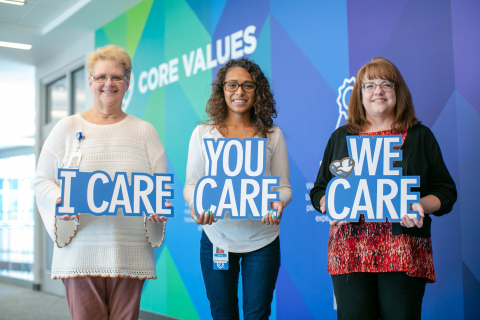 Your generosity benefits thousands more through research, community health awareness and training for health care professionals.
It could be offering help to someone who can't afford their lifesaving medication, free counseling for a person struggling with stress or scholarship support to a nursing student in need. 
Together we can strengthen health care and build a stronger community. Thank you for your support!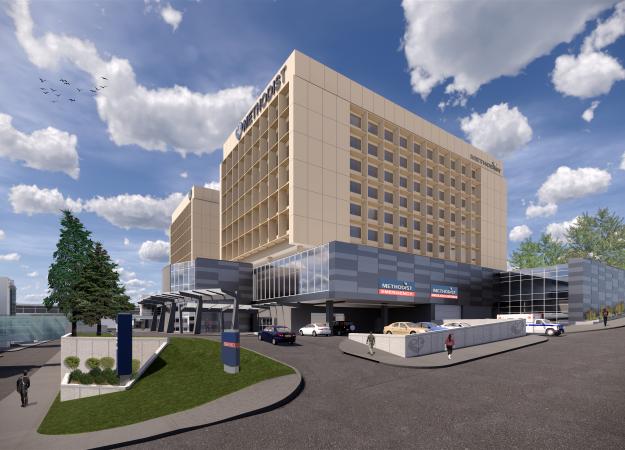 Greatest Need
New Emergency Department at Methodist Hospital
Learn More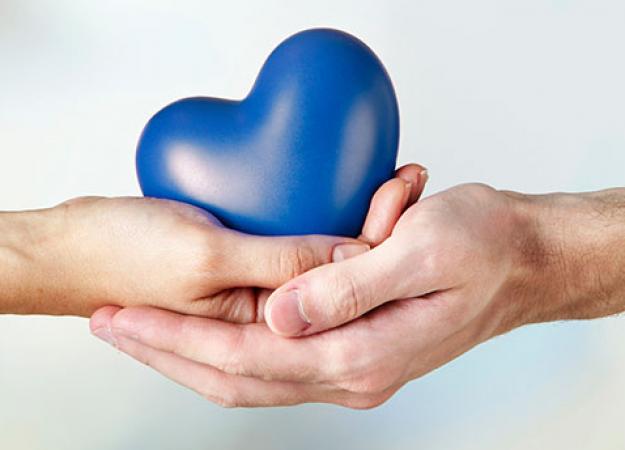 Gift Planning
With a charitable giving plan, you can meet your family's unique financial needs while supporting our patients and staff far into the future.
Learn More
Other Opportunities to Make An Impact
By donating a book, you help our youngest patients and their families fill a vital "prescription" for reading. Every child between the ages of six months and five years receives a new book at their well-child check.

Visit our ShareOmaha page to view our wish list and a list of recommended books on Amazon.

Organize a company, club or family book drive to benefit Reach Out and Read. To arrange a drop-off, contact Methodist Hospital Foundation at (402) 354-4825.

Provide essential clothing items to Methodist patients in need. For a list of needed items, visit our ShareOmaha page and click on the Amazon Wish list icon.

Impact lives by helping uninsured patients monitor their diabetes at home. Visit our ShareOmaha and click on the Amazon Wish tab, which includes glucose test strips and monitors.

Donating gift baskets to current neonatal intensive care unit (NICU) families is a meaningful way to give back during the holidays or any other time of the year.

Purchase and package some items that our NICU families enjoy the most:

Books for parents to read or read to their baby
Bottled water
Gift cards (Target, Walmart, iTunes, coffee shops or local restaurants)
Keurig K-Cups
Lip balm
Lotion

To ensure the safety of our patients, we are unable to accept food items and knitted clothing, including hats and blankets. If you wish to donate your baby's gently used clothing, toys or baby items, we encourage you to donate to our community partners at Lydia House or Project Hope.

Throughout the year, we combine fundraising with a bit of fun, even some fitness.

Check back for our latest event offerings.

Maybe you or your organization would like to organize a fundraising kickball tournament, team-building 5K fun run or after-hours wine tasting. Put your creativity to work to benefit Methodist Health System!

If you would like to host a fundraising event, contact Methodist Hospital Foundation at (402) 354-4825.
These events are planned and held independently in a manner consistent with our mission.

Volunteer and share your gifts of time, energy and expertise.

Your cash donations shape the next generation of care at Methodist and touch thousands of lives each year.

Whether it's in the area of cancer care, charitable care, community service or education, 100 percent of every gift benefits the programs or projects YOU choose.

Select Methodist Hospital Foundation as your charity of choice on AmazonSmile, and Amazon will donate 0.5% of your purchase to support our mission.