Women Connect
Healthy Living. Impactful Giving.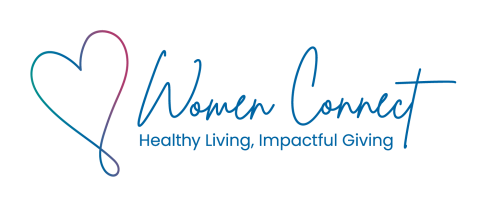 Put Yourself on the List.
Women Connect is our way of educating and empowering women to do something they don't always do: prioritize their health. Draw strength and reassurance from other women. Ask uncomfortable questions. Overcome obstacles to better health.
Comfy, Casual –  and Impactful!
Thank you to everyone who brought their mothers, daughters, friends – and questions – to our latest Women Connect event. Not only did we receive expert insights into the different stages of a woman's life – puberty through menopause – we packed 150 kits to help fight period poverty in our communities. 
A special thanks to our panelists – Dr. Carolee Jones, Dr. Brianne Kling and Dr. Annamaria Nagy. 
Women Connect Photo Gallery | Saturday, November 4
Click to open the album from our fall event.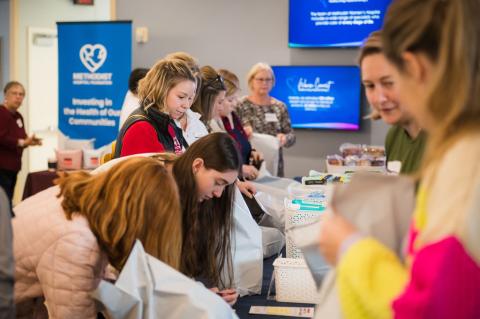 Women Connect in the News
We were happy to welcome a crew from KMTV to our fall event. We appreciate the coverage of our two-part mission: healthy living and impactful giving. 
Watch the report here.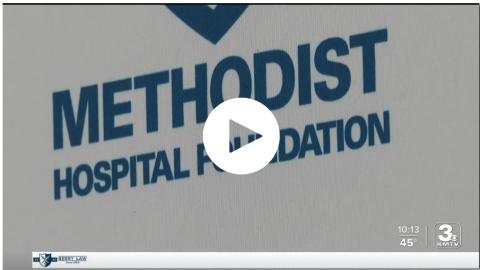 ---
Impactful Giving | The Power of Women Helping Women
We believe impactful giving is an important part of healthy living – a powerful way to support our well-being and develop into our best selves by doing good for others.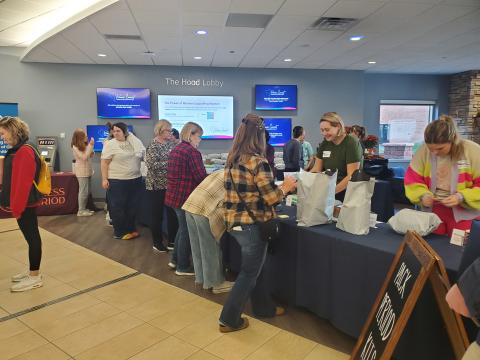 Since launching Women Connect, our community has: 
Fought period poverty by purchasing and packing 150 menstrual product kits for Methodist patients and students in need 
Connected more than a dozen uninsured women to potentially life-saving screenings by sponsoring a Methodist Mobile 3D Mammography visit to the Latino Center of the Midlands 
Provided heart monitoring equipment to dozens of Methodist patients in need
It's not too late to donate. Visit SupportMethodist.org
Learn more about Methodist Hospital Foundation and our key purpose areas: Cancer Care, Charitable Care, Community Services and Education.
---
Promote Your Organization's Commitment to Women's Health.
Join us as a Women Connect sponsor! 
Contact Courtney Gatzemeyer at @email for details and benefits.
---
Have a friend or family member who would be interested in Women Connect? 
Please forward this link so they can learn more:  MethodistHospitalFoundation.org/WomenConnect.