Robotic Pet Therapy
Foundation Donors Fund Innovative Approach to Patient Care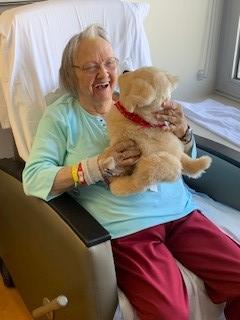 With your help, Methodist Hospital Foundation funds big projects – like the new Emergency Department at Methodist Hospital or the expansion at Methodist Women's Hospital. But you also touch our patients' lives in small, meaningful ways every day.
Your support is currently funding a pack of robotic therapy pets for older hospitalized adults. Knowing that delirium is common in this patient population, registered nurse Unita Kham, MSN, RN-BC, and nurse coordinator Karen Huston, BSN, RN-BC, sought to discover if using the robotic pets – small animals that respond to human touch and make lifelike sounds and movements – in patient therapy was more effective than conventional nursing care. Both work in Methodist Hospital's Acute Care for Elders (ACE) Unit.
"The majority of the patients and their family enjoyed the pets," Kham said. "A patient's son stated that the patient loved the pet and added that she was laughing and smiling. Another patient couldn't wait to show her cat to her family when they came for a visit. Seeing patients positively interacting and engaging with their pets – petting them and talking to them – was rewarding."
Said Huston: "I still remember the look on our first patient's face when she saw her robotic pet. She was smiling from ear to ear. Her face lit up. She was so happy.  When her son saw how she responded to it, he was blown away. He said, 'That is better than any pill or medicine that a doctor can give my mom.'"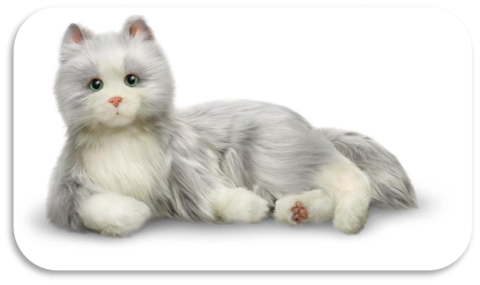 Among the other findings:
Robotic pet therapy had a positive impact on patient engagement and mood.
Patients receiving the therapy used their call lights less frequently.
40% of study participants named their pet.
A nonverbal patient spoke and named her dog "Abby."
Staff members in other areas of the hospital began requesting pets for their patients.
A nurse reported that after two hours of robotic pet therapy, a patient who was previously tearful and lonely became calm.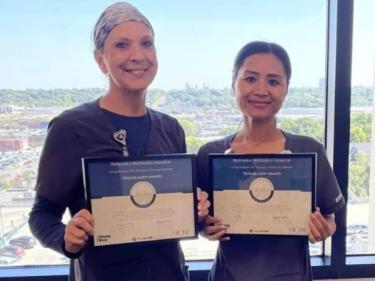 "It was nice to be able to witness firsthand the positive effect the robotic pets had on our patients," said Ginger Gifford, MSN, RN, SCRN, service leader for the ACE Unit. "Delirium prevention was the goal, but an inherent bonus was the way patients lit up. They loved the feeling of companionship."
Both Kham and Huston were presented with Nurses Improving Care for Healthsystem Elders (NICHE) Trailblazer Awards for their work using robotic pet therapy sessions with patients. 
To download a report with more information about the robotic pet therapy project, click here. 
Help Us Add to the Pack
The robot pets cost about $120 each. They're single-patient use only. Donate today to make a difference in the life of an older patient. Please note 'Robot Pets' in the comments.
Donate Today