Honoring a Visionary Physician Leader
Dedication of Karrer Healing Garden at Methodist Women's Hospital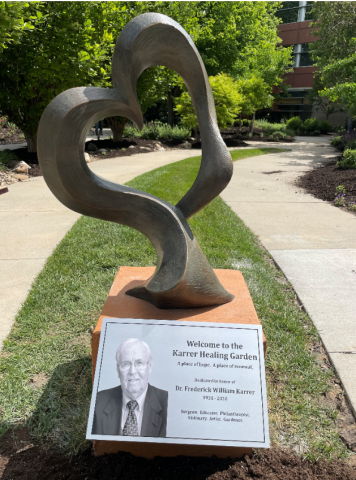 A place of tranquility and beauty at Methodist Women's Hospital now pays tribute to the visionary physician leader, surgeon and educator who helped make it possible. With family, friends and former colleagues gathered around, the Healing Garden at Methodist Women's Hospital was named in honor of Dr. F. William Karrer.
A passion project for Dr. Karrer, the space allowed him to share another side of himself – his appreciation of art and gardening. He worked with best friend Tom McGowan and artist Ben Hammond to create a welcoming and relaxing environment for everyone to enjoy.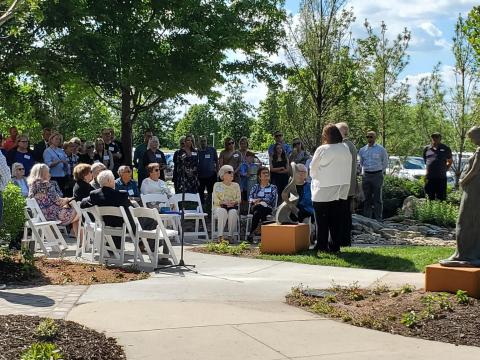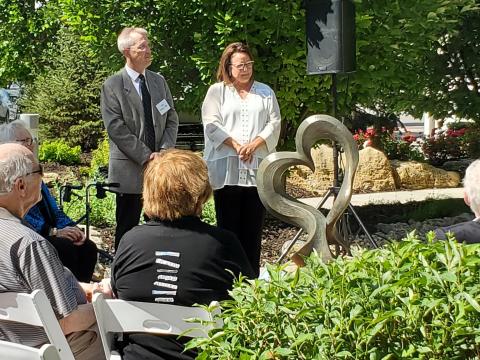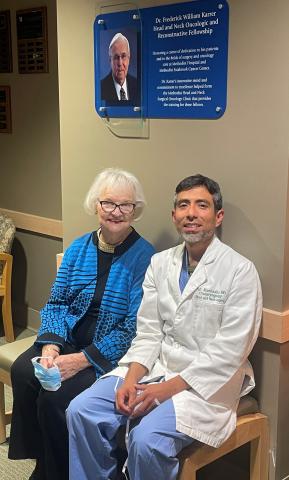 Festivities honoring Dr. Karrer also included the formal naming of the Dr. Frederick William Karrer Head and Neck Oncologic and Reconstructive Fellowship. Board-certified otolaryngologist Rodolfo Enrique Manosalva, M.D., is currently serving as the 2021/2022 Karrer Fellow.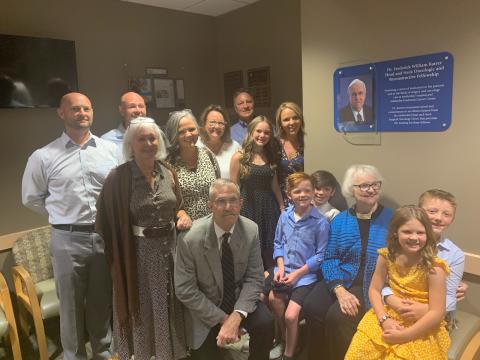 Dr. Karrer died in 2020 at the age of 89. His legacy will forever be a part of Methodist.