Seeing the Impact of Their Giving
Family's Philanthropy Helps Bring Comfort and Hope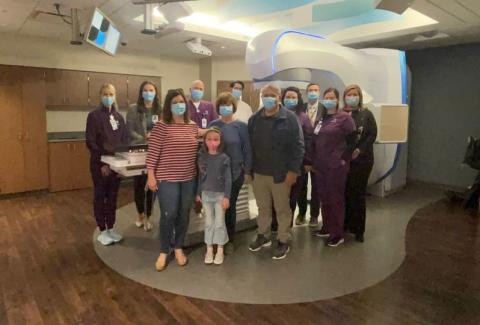 We were honored to host the Roberts family recently at Methodist Estabrook Cancer Center to see our HyperArc™ radiation delivery system. The cutting-edge tool, which is used to treat metastatic brain cancer, was funded in part by Leap-for-a-Cure.
The Roberts family founded Leap-For-A-Cure in memory of Heather Roberts – who lost her battle with brain cancer in 2016 – with the goal of advancing brain cancer awareness, education and diagnostic/treatment options.
Read more about HyperArc treatment at Methodist.