Emergency Department Expansion and Renovation
Our donors are changing the look of emergency health care for our communities.
New Emergency Department at Methodist Hospital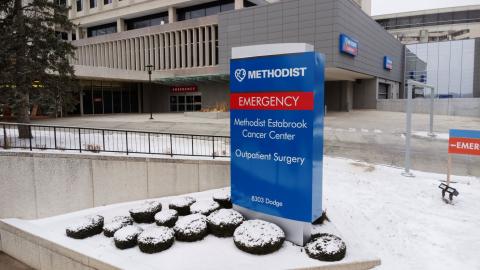 In an emergency, every minute matters. Methodist Hospital is committed to providing more privacy, less waiting and easier access for all patients by renovating and redesigning our Emergency Department. 
Phase one of the ED expansion and renovation opened in November 2021. It includes eight new patient rooms, a trauma room, two nurses' stations, a decontamination space and an ambulance bay. 
This second phase opened in early June 2022. It includes a suite for the survivors of sexual assault, domestic abuse, elder abuse and sex trafficking; two behavioral health safe rooms; a nurse station; physician dictation offices; and patient restrooms.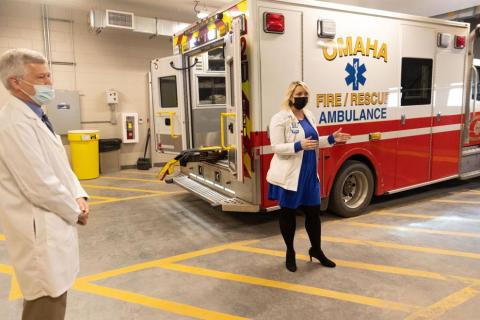 Our New ED in the News
Local media outlets toured our new ED in late January.
WOWT: Methodist Hospital unveils expanded emergency department
KETV: Methodist Hospital completes multi-million dollar expansion of emergency department
KMTV 3 News Now: Methodist Hospital's massive $26.7 million renovation is complete
Omaha World-Herald: Omaha's Methodist Hospital completes $26.7 million ER renovation, expansion
---
Now that all three phases are complete, the ED is more than twice as big (22,000 square feet) and the number of patient rooms has doubled from 12 to 24.
Our ED team couldn't be more excited about the new space – and grateful for those who made it possible. Hear from several of them in the video below.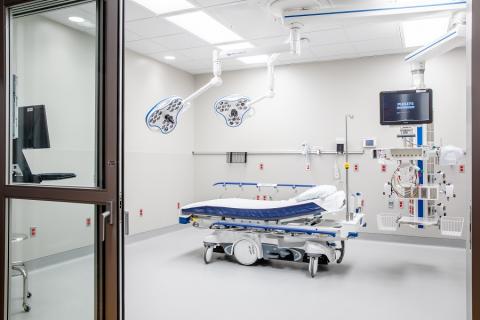 COMMUNITY Resource
More people rely on Methodist for emergency care — 20% increase over last five years.

The Emergency Department regularly diverts patients due to overcrowding.

The number of seniors ages 65 and older is rising — 40% growth in next 10 years.

Methodist Hospital's Emergency Department is a community safety net and cares for all patients, regardless of their ability to pay.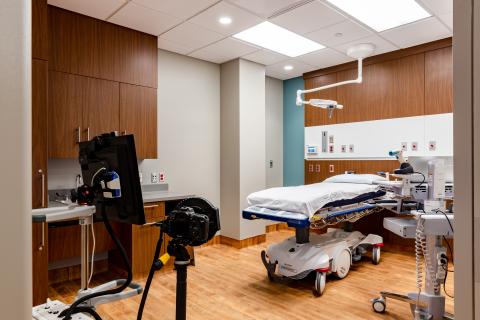 COMMUNITY Response
Nurse navigator for aging baby boomers

Safer environment for mental health patients

Specialized space for victims of sexual assault, domestic violence and human trafficking

Improved ambulance access

More room to innovate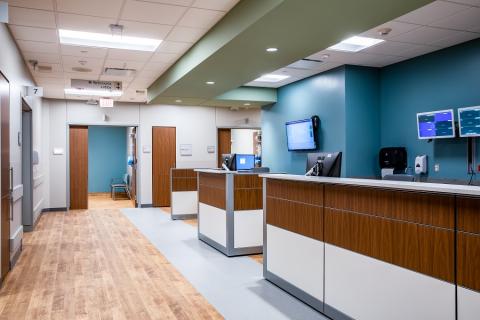 COMMUNITY Redesign
From 12 to 24 patient rooms

Fast Track Triage

Decontamination Room

Trauma Room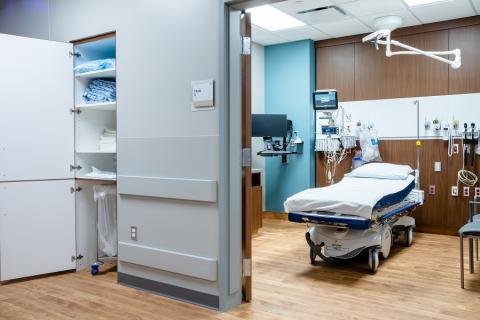 THANK YOU | $25 Million Raised!
Our ED team treats with skill and compassion. Thank you for providing them an elevated space, for boosting their morale and empowering them to be even more extraordinary. With your generosity, we have exceeded our fundraising goal!