Women Connect
Healthy Living. Impactful Giving.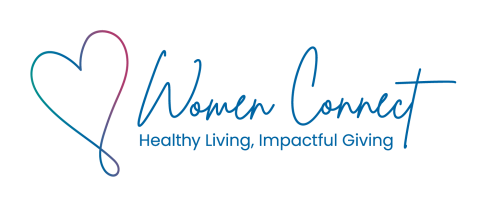 Show your heart some love with these no-bake protein energy bites!
The referenced media source is missing and needs to be re-embedded.
This heart-smart recipe takes about 5 minutes whip up – and you can count the ingredients on one hand!
INGREDIENTS
o    3 cups rolled oats (with or without gluten)
o    1/2 cup vanilla protein powder
o    1 cup peanut butter (or any other nut/seed butter)
o    1/2 cup maple syrup
o    1/4 cup chocolate chips (optional)
INSTRUCTIONS
1.    Combine oats with protein powder in a large bowl. Add in peanut butter, syrup and any optional ingredients. 
2.    Form the dough into two dozen small balls. (It's easier if you wet your hands or coat them with cooking spray.) 
3.    Refrigerate for about five minutes until set.
Store in a covered container in the refrigerator for up to four weeks. You can also freeze them for up to six months. 
NUTRITION
Serving: 1 protein ball
Calories: 98
Carbohydrates: 12g
Protein: 6g
Fat: 5g
Sodium: 57mg
Potassium: 131mg
Fiber: 2g
Calcium: 32mg
Iron: 1mg
NET CARBS: 10gFlavor variations
Monster cookie protein bites
Protein energy bite base
1/2 cup mini m & m's or vegan candy buttons
White chocolate cranberry bites
Protein energy bite base
1/4 cup white chocolate chips
1/4 cup unsweetened dried cranberries
Chocolate peanut butter bites
Protein energy bite base
1/2 cup cocoa powder
1/4 cup chocolate chips
Oatmeal raisin bites
Protein energy bite base
1 teaspoon cinnamon
1/2 cup raisins
Chocolate chip bites
Protein energy bite base
1/2 cup chocolate chips
Recipe and variations courtesy of author and recipe developer Arman Liew.
---
Tips for Healthy Food Substitutes
To make a variety of recipes healthier for you and your family, try these ten simple swaps:

1. Use applesauce instead of oil when baking. Substitute applesauce for half the oil requested in cake and brownie recipes. You'll cut down on calories without losing flavor or texture.
2. Eat brown rice instead of white rice. Brown rice has more fiber and nutrients than white rice. The fiber also makes it more filling.
3. Drink infused water instead of sugar-sweetened beverages. Stay hydrated and reduce calories by putting fruit (pineapple, watermelon, cucumber) in water. 
4. Choose multigrain or whole-wheat pasta instead of white pasta. Some pastas also have Omega-3 fatty acids, an added benefit.
5. Select low-fat cheese over full-fat cheese. A variety of delicious, reduced-fat cheeses will trim calories and saturated fat without compromising flavor.
6. Use fat-free plain yogurt instead of sour cream. This swap will also cut calories and saturated fat.
7. Try fresh herbs and spices instead of salt and salt-based herbs. You'll leave behind the sodium and add new flavor to your meals. If you cannot use fresh herbs, dried herbs and spices are great alternatives.
8. Choose skim or low-fat milk over cream. This will reduce calories and fat when baking or making cream-based soups.
9. Select whole-wheat flour over all-purpose flour. You'll increase fiber in your recipes.
10. Use ground turkey, ground chicken, or extra-lean ground beef. Whether you're making chili, burgers, meatballs, meatloaf or lasagna, you'll save on calories and fat.