Meet Our Donors
We are thankful for those who have made a legacy gift to Methodist Hospital Foundation. Here are their stories.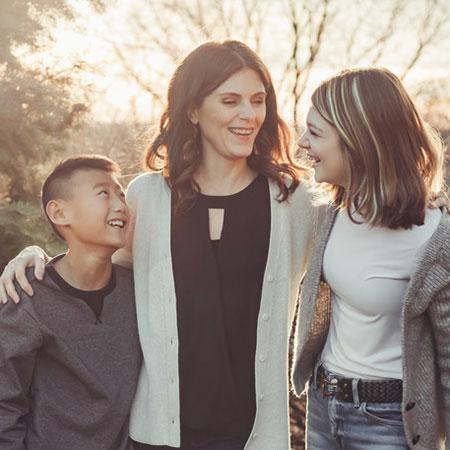 It's clear why Sarah Duey is there for Methodist: During one of the toughest times in her life, Methodist was there for her.
"My tie to Methodist is really deep," Sarah said.
That bond was forged in 2007 after hopes for a healthy pregnancy ended in sadness. Sarah's son David developed severe complications in-utero and died before birth.
"I was at such a low point," she said. "Dr. (Andrew) Robertson, Dr. (Carolee) Jones and the whole team took me under their wings. That kind of compassion and concern truly is the meaning of care."
In gratitude for the care she received then and since then, Sarah has become a Methodist champion. The vice president of trust services at Carson Group, she donates professional expertise to Methodist Hospital Foundation as a long-time member of its Professional Advisory Committee (PAC).
"The more I am able to give back and help, I want to be there," she said.
Sarah also supports the Foundation financially, amplifying her impact through Carson Group's gift matching program. Her parents first taught her the importance of philanthropy.
"They've been extremely generous with their time, talent and treasure to various causes. I try to emulate that and follow in their footsteps," Sarah said.
Sarah is a parent herself now. She has a daughter, 13, and son, 12. She encourages others who want to be there for the health system to learn more about Methodist Hospital Foundation and the many ways it serves the community, including charitable care, cancer care, community services and scholarships for future health care providers.
"The reach is so broad," she said.
Sarah has earned her Juris Doctorate (JD) and various professional designations: Chartered Advisor in Philanthropy (CAP®), Certified Trust and Financial Advisor (CTFA) and Accredited Estate Planner (AEP®). To learn more about her role at Carson Group or to contact her, click here.
To learn how you can make a difference at Nebraska Methodist Hospital with a matching gift through your employer or one included in your estate plan, contact Dana Ryan at (402) 354-4825 and Foundation@nmhs.org to learn more.