Meet Our Donors
We are thankful for those who have made a legacy gift to Methodist Hospital Foundation. Here are their stories.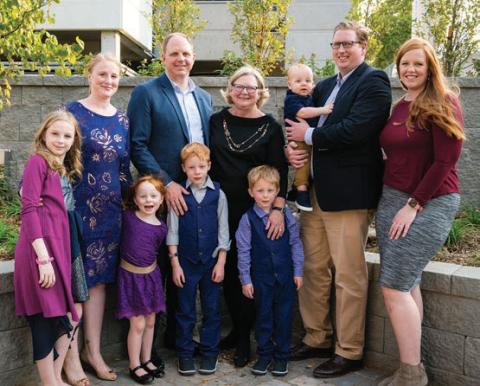 It's safe to say Adam Koslosky would have loved Methodist Hospital's tranquil, new addition. A space like this was not available when he was undergoing treatment for colon cancer. It's a spot where patients' families and employees can escape for a bit, feel the sun on their faces and listen to the birds. Adam's wish for this oasis is what inspired it and now bears his name—The Adam M. Koslosky Reflection Garden.
"To have had Adam be able to go to the garden and watch his grandchildren play in the open grass would have been such a joy to him," says Kathy, his wife of almost 40 years. "Patients need the garden; loved ones need the garden; staff need the garden. That they can receive solace is our hope."
Adam, a longtime Methodist Hospital Foundation board member, died on March 18, 2018, after a four-month battle with advanced colon cancer. Kathy said Adam existed for his two sons, Christopher and Matthew, and his grandchildren: "Nothing meant more to him than family."
"A numbers guy" and a partner in his family's Magnolia Metal company, Adam also had a passion for service, "for using his voice to help others." He held leadership roles at church and devoted a stunning 25 years to serving on the board of Methodist Hospital Foundation.
"He supported projects at Methodist with both his money and his time because he knew it was being done right," Kathy says. "My greatest honor is that, upon Adam's death, I was asked to take his seat on the Foundation board."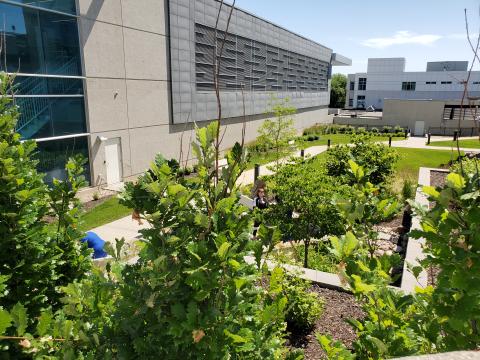 Methodist dedicated The Adam M. Koslosky Reflection Garden on Oct. 5, 2020.
"We believe in the support we have given to various projects of the hospital system in the past, but this project holds a special place in our heart because it is so personal to Adam," Kathy says. "It combines our experiences, our abilities and the efforts of his beloved Methodist Hospital Foundation to take a need, make it a dream and see it accomplished."
If you'd like to support the impactful work of Methodist Hospital Foundation—and secure your own legacy of caring—contact Dana Ryan at (402) 354-4825 or @email to discover the planned giving option that's best for you.