Meet Our Donors
We are thankful for those who have made a legacy gift to Methodist Hospital Foundation. Here are their stories.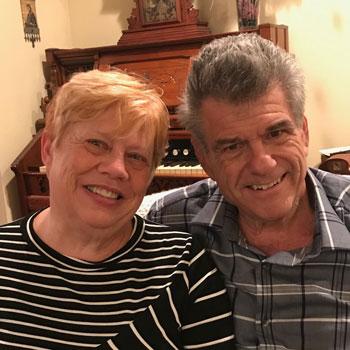 Over the decades, Methodist Health System has played an integral part in the life of the Filipi family. Dr. David Filipi, who was born at the original Methodist Hospital at 36th & Cuming, spent a combined 30 years as a Methodist family physician and administrator and serves on the Methodist Hospital Foundation's Board.
"My parents taught that if you have talents, it's important to give those talents back to the community any way you can," he says.
Dr. Filipi and his wife, Jody, do just that. They give back to the community through their time, talents and treasure. It brings satisfaction to their lives, and they enjoy teaching their children and grandchildren the same.
His parents, the late Paul and Frances Filipi, also stressed the importance of charitable giving and modelled it by making Methodist Hospital Foundation a part of their philanthropic legacy. Today, the $5,000 Paul and Frances Filipi Memorial Scholarship supports Nebraska Methodist College students who work at Brighton Gardens, a local senior living community.
"The scholarship was their way of showing their appreciation for the good care my mother received at Brighton Gardens from the nursing students," says Dr. Filipi.
Paul launched the Frances Filipi Memorial Scholarship after her death in 2006. The family attached Paul's name after his death in 2017. Kaitlin Schmeits, who is pursuing her Bachelor of Science in Nursing (BSN), has received the scholarship twice.
"Thanks to this generous support, I am the first in my family to attend college," Kaitlin says. "The scholarship has helped me get through the hardest time in my life."
With the cost of education continually on the rise, Dr. Filipi is gratified knowing his parents' scholarship—a key part of their legacy—is having a profound impact: "We need more people in health fields. We need more people to be educated and confident in their capabilities, and scholarships promote that."
Whether it's an education-supporting estate gift like the Filipis', a donation of life insurance or the gifting of a farm or house, planned giving can take many different forms—all of which help secure your legacy of caring. The expert team at Methodist Hospital Foundation can walk you through the options and the process as we work together to improve the quality of life in our community. Contact Dana Ryan at (402) 354-4825 or @email to get started.