Meet Our Donors
We are thankful for those who have made a legacy gift to Methodist Hospital Foundation. Here are their stories.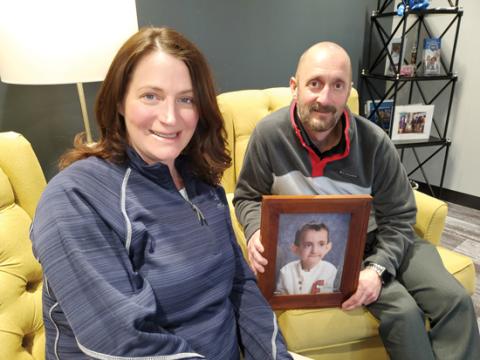 Brett and Jodi Curtis know what it's like to feel surrounded by support—their community lifted them up when they needed it most. Now, in memory of their son Calvin, they're dedicated to returning that kindness in multiple, meaningful ways.
"Calvin liked doing anything he wasn't supposed to be doing—and he was so cute at it," Jodi says.
Born in 2006 with an undiagnosed genetic disorder, Calvin spent the first 12 weeks of his life in neonatal intensive care. That's where he and his parents met Kami Cappello, APRN, now a nurse practitioner in the Neonatal Intensive Care Unit (NICU) at Methodist Women's Hospital. Jodi said Kami was "there with us for the laughs, tears, fears, good times, bad times and everything in between."
In honor of their son and Calvin's "absolute favorite nurse," Brett and Jodi have endowed a s cholarship through Methodist Hospital Foundation: the Calvin's Legacy Kami Cappello Nursing Scholarship. Starting this year, the $3,000 schola rship w ill be awarded annually to a third- or fourth-year nursing student at Nebraska Methodist College (NMC), who is planning to specialize in pediatrics.
Kami, an NMC alumna, said joining Calvin's Legacy as a scholarship namesake was the most beautiful, unexpected gift she'd ever received.
"I make a living by going to work but my life comes from what I receive from the families and infants I care for," Kami says. "This scholarship will be a blessing for so many young nurses as they work to start their career and find their passion."
The Calvin's Legacy Foundation is funding the scholarship, in large part, with proceeds from its very successful Calvin's Legacy Golf Tournament. It coincides each year with Calvin's birthday in August.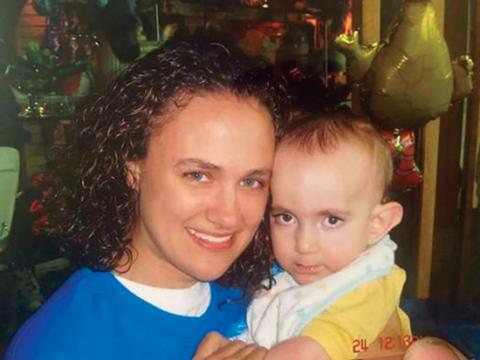 Brett and Jodi organized the first tournament in 2013 in six weeks and raised $6,000. It's grown exponentially since then and now helps fund multiple avenues of outreach, including charitable care and a second scholarship to encourage more special education teachers. So far, Calvin's Legacy Foundation has distributed more than $250,000 in Calvin's memory. He was just 6 years old when he died nine years ago.
"Our goal is that no one ever forgets Calvin," Brett says.
Kami says she never will: "Brett and Jodi's sweet boy Calvin was one of the strongest I have met."
Whether in large or small ways, Brett and Jodi said most everyone can build a philanthropic legacy. Impact is amplified when we all join together.
"Every little bit matters," Brett says. "It will help."
If you would like to secure your legacy of caring while supporting Methodist Health System and the patients it serves, contact Dana Ryan at (402) 354-4825 and @email to learn more.