A New Look for Methodist 3D Mobile Mammography

Our Methodist 3D Mobile Mammography coach has a new look! Thanks to the Harper Family Foundation for helping us launch mobile mammography in 2018 and for your incredible support through the years.
Time, convenience, cost and transportation are universal barriers that can delay or discourage lifesaving screenings. Methodist Mobile Mammography removes those barriers and makes it easier for busy women of all races, ethnicities and socio-economic backgrounds to prioritize their own health care. More access to these potentially life-saving screenings means more survivors.
Learn more about Methodist Mobile 3D Mammography.
Interested in joining the Methodist Mobile Mammography Screen team? Visit methodisthospitalfoundation.org/screenteam.
Tour the Coach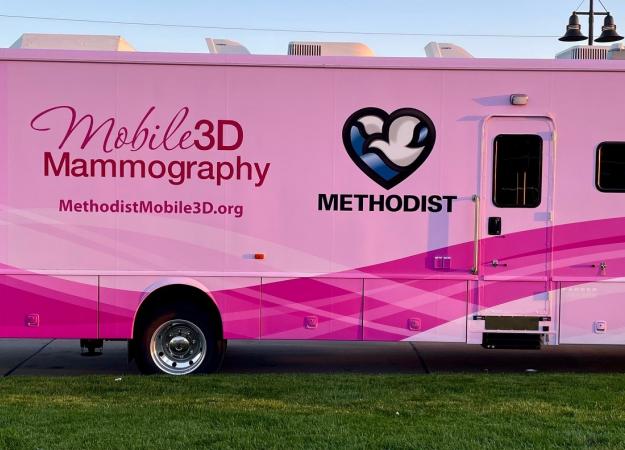 Host the area's first and only 3-D mobile mammography coach!
Now your organization can enhance its wellness program by bringing Methodist Health System's fully accredited Mobile 3-D Mammography coach directly to your employees.
This convenient, on-site breast screening service encourages busy employees to take the time to be screened and demonstrates corporate commitment to employees' health.
Mobile mammography is treated as any other 3-D mammogram appointment and is a covered benefit by most insurance companies.
Schedule a Visit to Your Organization