Investing in Innovation
New Virtual Care Platform at Methodist Women's Hospital Will Help Keep NICU Families Connected.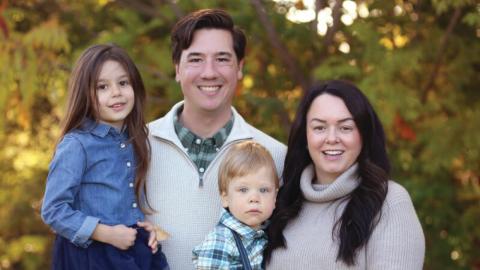 The latest expansion at Methodist Women's Hospital includes the addition of 14 NICU rooms and a significant investment in innovation.
A new virtual care platform, funded by philanthropy, will offer secure live-stream patient viewing to NICU parents and family members anywhere, anytime. The system, expected to come online in late 2023, will also allow for information sharing and engagement with a family's care team through video, pictures and texts. 
"It will help alleviate that nervous, anxious energy at 2 a.m.," said mother Kim Cappellano. "You can look at the camera and take a deep breath. You know what's happening."
Kim knows the NICU at Methodist Women's Hospital all too well. Her son Emerson spend the first two months of his life there. 
Kim recently sat down with Tracy Madden-McMahon, president and CEO of Methodist Hospital Foundation, to talk about her family's NICU experience – and why the hospital needs to keep growing.
To support the For All Women campaign and help strengthen health care for all women in the region, please visit MethodistHospitalFoundation.org/ForAllWomen.