Happy Doctor's Day
We're celebrating our Methodist physicians with a special treat and our sincere appreciation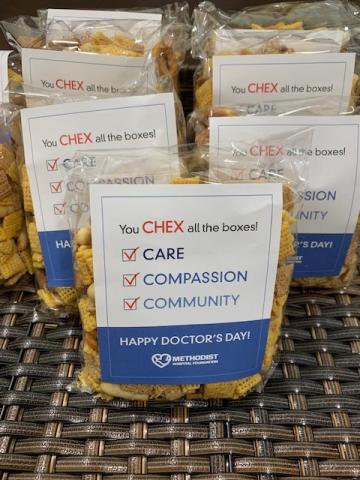 For the long hours in challenging times,
The lives touched in countless ways, and
The skill they bring each and every day,
We applaud our Methodist physicians and wish them a Happy Doctor's Day.
Thank you for the impact you've had on our patients and our communities.
Doctor's Day was held March 30. The Foundation celebrated by sharing a special treat and our sincere appreciation. Our doctors truly 'Chex' all the boxes!