Meet Our Donors
We are thankful for those who have made a legacy gift to Methodist Hospital Foundation. Here are their stories.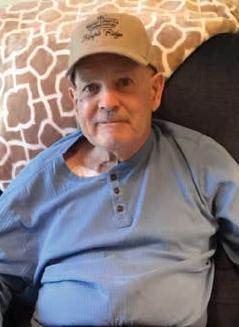 "The Snickers Man" or "Snickers Dave" — that's how a lot of people remember Dave Davis.
"He always had a bag full of Snickers and insisted anyone who came through his door take one," says Sarah Retana, RN, a nurse in Methodist Hospital's oncology unit.
Good-humored and quick to make friends, Dave's affinity for handing out candy offers just one glimpse into his giving nature. His posthumous gift to Methodist Hospital Foundation offers another.
"Virtually 100 percent of the time, when someone goes through a life-changing medical event, and if they are charitable, they reassess what their charitable arrangements are going to be," says Rich Bertino, Dave's longtime financial advisor, health care power of attorney and friend.
"Throughout the years, Dave became a very close member of the family," Rich says.
Dave, 70, died in July 2017 after a six-month battle with leukemia. The care he received at Methodist on the 6th floor-south left an indelible impression.
"My wife put it best to him," Rich recalls. "She said, 'Dave, looking at this right now, who are the people or the organizations who have made a difference in your life, whether that has been over the last four years or the last six months? That's what you really need to consider. He said, 'You're exactly right. I'd like to do something for Methodist Hospital Foundation.'"
As a thank you to his dedicated care team—specifically the nurses and certified nursing assistants (CNAs) on 6South—Dave chose to include Methodist Hospital Foundation in his estate planning.
"The nurses and CNAs on 6South are professional. They care; they know what they're doing and nothing fazes them," Rich says.
Nurse Sarah says, "Because of the population we serve, we have so many patients that we grow very close to during their cancer journey. Dave was definitely one of those patients. He was such a genuine and caring person."
She continues, "Even through his own struggles and battles, he always wanted to know about you and wanted to make sure that you always took a Snickers on your way out the door."
As for his candy preference? An interesting fact about "Snickers Dave": "He told us that Snickers were actually not his favorite candy," Sarah says. "That gave us all a good laugh!"
To learn how you can support Methodist Hospital Foundation's future through a gift in your estate, like "Snickers Dave" did, contact Dana Ryan at (402) 354-4825 or Foundation@nmhs.org.